The number of questions that can be asked by Human Resources, the hiring manager, and other interviewers is limitless. So, you've prepared to within an inch of your life for the interview, even filming yourself so that you manage the all-important Body Body Language and Voice issues.
You've practised answers to behavioural questions such as 'What would you do if…' and 'Give us an example of a time when…'
Imagine your horror (and resultant poor performance) when their first question is one of those hoary old questions you thought were as dead as a dodo.
It is possible to stand out with your best answers to these interview questions. Incorporate the following practical tips to deliver confident, genuine and authentic responses that are a cut above those of your competitors.
1. 'Tell us a little bit about yourself.'
This is probably one of the most common introductory questions you will face.
Now, at least one of the people facing you is your prospective boss. Here's your chance to cover off on the 'like' part of that famous quote…'People will buy from people they know, like and trust.' Your aim is for her to think, 'He seems nice and normal. I can see myself working well with him.'
Whatever you do, do NOT start with a chronological listing of every job you've had since school/university. That establishes you as a bit of a plodder.
Break your answer up into two separate parts.
Part One is a brief, interesting and memorable glimpse into your personal life. Something as simple as…
1. 'I'm someone who always likes to follow my dreams. Once I have my heart set on achieving a goal, I do what I can to make that goal a reality. Years ago after reading the book 'Memoirs of a Geisha', I decided I wanted to experience living in Japan…and so…I did!
Pretty stock standard and normal but note the deliberate reference to Japan. There are not very many Australians who have lived there and you are likely to be remembered as 'the one who lived in Japan'.
Part Two needs to be stronger. Pick up on key elements of the position you are applying for. Again, keep to normal 'coffee shop' talk.
2. 'I love working as a career specialist. I spend most of the day helping people to be happier at work and I have the most wonderful conversations with people from all walks of life. They've usually never had this type of support before. They're amazed at how helpful it is and they are positive and motivated. You can't get much more rewarding work than that.'
2. 'What are your strengths?'
This question is great because you get to decide your content. If it comes early in the interview, provide three separate qualities. Use structure so that you are able to hold their attention and yet still provide detailed content.
Public speaking experts will usually advise:
Tell them what you're going to tell them.
Tell them.
Tell them what you've told them.
Use Steps I and II of the above model but eliminate Step III, as it would sound odd and a little pompous.
Again, let's look at an example.
(Step I) I have a deep understanding of the local job market, I am able to inspire people to stretch themselves and I have strong technical skills in all aspects of job search.

(Step II)
In relation to my local job market knowledge,…(deliver further content)
I mentioned that I am able to persuade clients to try strategic job search activities,… (deliver further content)
Finally, my approach to critical marketing content such as résumés and LinkedIn means that…(further content)
The above answer delivers a lot of information in a well-structured way. Your delivery style should, of course, be appropriate for the seniority of the role, but above all, engaging.
3. 'What would you do in the First 90 Days?'
This question allows you to show your strategic thinking and self-awareness. It is actually an easy question to answer and the following four steps will help.
Read 'The First 90 Days' by Michael Watkins.
As his book blurb states, it has become the go-to resource for anyone being promoted or onboarded into a new organisation.
Research the organisation and the industry.
Focus specifically on future challenges.
Construct your content.
Use the same Step I and Step II model from above to present your information.
Find someone with a good strategic mind.
Have them vet your content to check that it is pitched at the right level and picks up all key points.
Above all, be clear and concise. Sound like you have a strong plan that you WILL execute.
4. 'What are your weaknesses?'
You have two essential choices here. The first is to choose a 'weakness' which you hope will actually be viewed as a strength. I don't recommend this approach: it's far too obvious.
The second choice is to mention a weakness and THEN state what you have done to overcome this weakness. This shows self-awareness and also that you are open to self-improvement.
If possible, highlight a technical weakness that is NOT relevant for the position. (Technical skills are ones that can be learned e.g. how to use software or equipment.)
Only mention a 'soft skills' weakness if they specifically ask for one. (These skills are often referred to as 'people' skills). Again, mention one that is not relevant for the position.
Here's an example of both technical and soft skills answers, in response to someone applying for a Finance Manager role.
Technical Weakness: Report Writing
When I first started writing monthly reports, I was told that my grammar wasn't good enough and that my content was quite waffly. I knew that if I wanted to succeed in more senior roles, I couldn't ignore this. So, I enrolled in a serious Business English course and then continued to learn by tapping into the language skills of one of my colleagues who was a grammar guru. It took about eight months to come to grips with it but now I am praised for how correct and succinct my written language is. The irony is that I now mentor other staff members and am referred to as the Apostrophe Queen.
Soft Skills Weakness: Impatience
I used to joke and say that I was the type of person who wanted everything done yesterday! It didn't take me long as a young graduate to realise two things: that other people didn't necessarily feel my sense of urgency and that it wasn't always necessary to operate at a hundred miles an hour. As a Manager, I now…(describe how you now behave). And, when I'm working in a team, I…(describe how you now behave).
Once you have answered, remain silent. Don't feel pressured to provide more details about weaknesses. It is now their turn to speak.
Just in case, however, have one or two other weakness answers up your sleeve ready to go.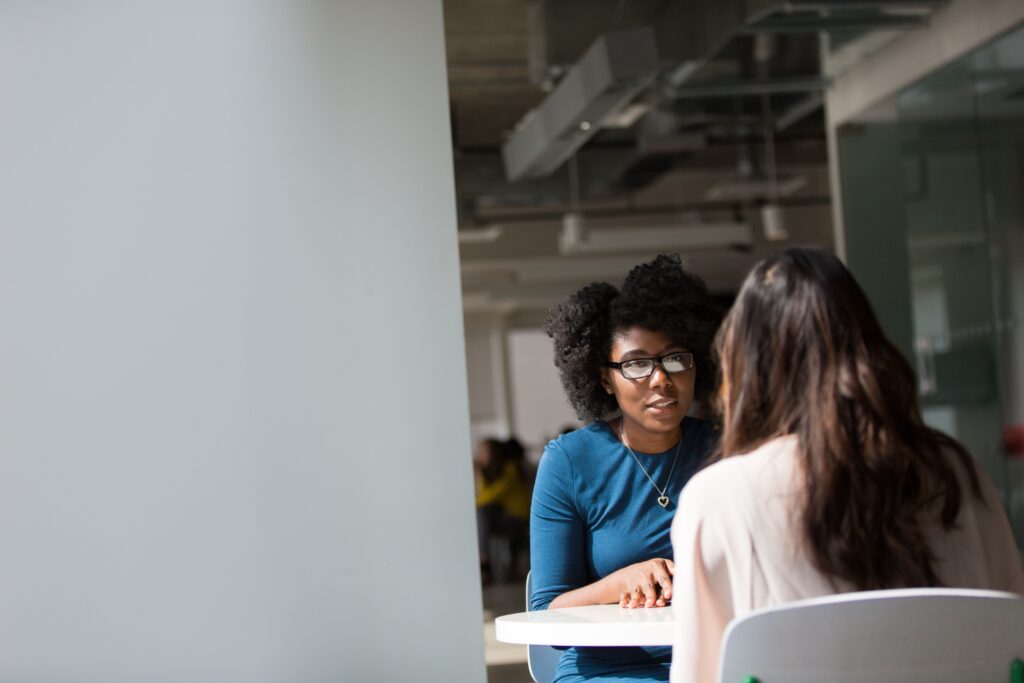 5. 'Why do you want this job?'
Do not utter a bland, forgettable statement. If your response could be said about any job in any organisation, it's a dud.
The employer's needs should be the basis of your answer. At a minimum, focus on two areas:
1. Technical elements of the role
Analyse exactly what you can offer them, assessed against the key requirements of the role and incorporate subtle flattery about the organisation.
I've always needed to work in organisations with a focus on excellence and on speed to market. The fact that your products hit the market just six weeks after they get the design go ahead is so impressive. With my background in injection moulding, I'm very interested in applying the newest technology plus using Step-Change practices to look at even faster product development.'
2. Culture of organisation and your business unit
Most applicants research the organisation's website. That alone will not set you apart. Research your hiring manager as well, if possible. Hunt down their key clients as well as their products/services. Factor in industry challenges they face. Assess how well their values fit with your own approach to work.Outline the match between you and the culture/challenges of the organisation.
'Your first company value is, "We want our customers to have fun". I can't tell you how much that resonates with me. It was exactly my approach as the GM of 10 Leisure Centres in my last role. In such a low paying industry, we focused on hiring staff who had the energy and love of the industry to win new customers through word of mouth.'
Just like those Boy Scouts
I can't believe any sophisticated interviewer still asks some of these questions but they appear time and time again in published lists. Yes, they're stodgy but they still offer you the opportunity to distinguish yourself.
Your interviewer will have heard answers to these questions so often that it becomes much more important that you differentiate yourself from the crowd – in a positive way, of course.
So, be prepared!

Like what you've read? Subscribe to our newsletter by clicking here. You'll be the first to hear about our updates once a fortnight!