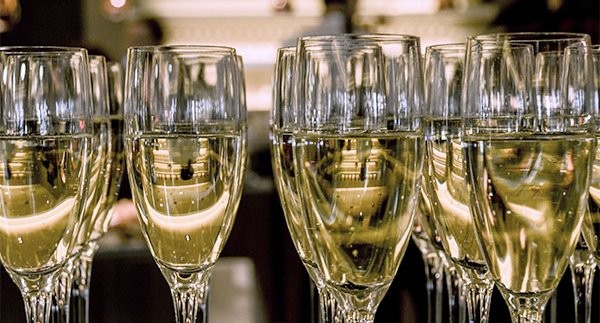 Mention the word "networking" and most people think of sipping champagne at a business function and exchanging business cards.
Meeting new business contacts this way is a valid form of networking, but it has a very low return on investment as it generally takes many meetings and a long time before a genuine connection is made.
When it comes to looking for a job, another favoured form of networking is for an employee to ask people they know to look out for possible opportunities. This "sending out feelers" approach works well in a boom economy or if you have a skill set that is in demand. If not, the trail comes to a quick end with no job offer and can leave you with a sense of frustration and powerlessness.
The power of Job Search Networking
Neither of the above two approaches are as powerful as Job Search Networking. By using job search networking, you take charge of your own future. You pursue leads and possibilities wherever they take you. And, you are more likely to discover the job of your dreams.
Job search networking is also a wonderful strategy if you have to "reinvent" yourself, perhaps because your previous line of work is no longer available or no longer desirable. Instead of a prospective employer choosing applicants from a pile of résumés, they meet you – a positive, energetic person who offers possibilities.
An added advantage of using job search networking is that very few Australians are aware of it or of how to do it well. So, if you have the courage to embark on this activity, you are well and truly ahead of the pack. (See Smashed Knees, Resilience and Networking)
Job search networking works particularly well if you are straight out of school or University. Most people in the business community find it immensely satisfying to offer support to people at the start of their career and will go out of their way to offer further leads and contacts.
The aim of the network meeting is to explore information about whether your abilities, skills and background fit employment in that business, industry or organisation. And if so, whether any employment opportunities offer good prospects for a rewarding job.
How to do Job Search Networking
The essence of job search networking is to arrange a face to face meeting with contacts and to ask for ADVICE not a job.
Step one is for you to meet up with an acquaintance, explain clearly your job search strategy and ask for further contacts who might give beneficial advice.
The next stage is to phone this unknown contact to ask for a short meeting to, once again, ask their advice on your job search strategy. When it is done correctly, each individual meeting with a new contact either results in a job offer or the referral to another contact who either offers a job or refers another stranger. And so the pattern continues. As a general rule of thumb, a job offer eventuates from the third or fourth person in the chain of meetings.
It is important to have faith that each individual meeting has possibilities. It is only when a job offer eventuates that the pathway leading to it becomes apparent.
Along the way, you develop strong interview skills as each meeting is, in effect, an unofficial sales meeting. And you generally grow in confidence, as you receive positive feedback from each meeting.
For most people, networking is the most powerful technique available for getting a new job. Networking can help you research career options and new industries. It provides an effective means of finding out what the culture of an organisation is and can provide vital information that can prevent poor career choices.
Baking a Cake
Networking is like baking a cake. You need ALL the ingredients, in the RIGHT ORDER. Get this right, and it works. So, work through the theory thoroughly, have the courage to pick up the phone and then have faith that it works.
Like what you've read? Subscribe to our newsletter by clicking here. You'll be the first to hear about our updates once a fortnight!